News
LINES Newsletter by Leimkuehler, Incorporated, Volume 34
---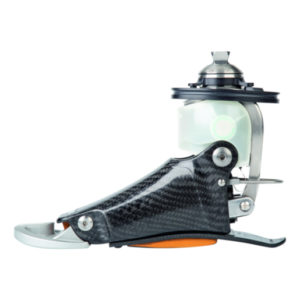 Otto Bock's new Meridium 4-axis Foot:
• Real-time adjustment to walking speed and ground conditions
• Movement in the ankle, mid-foot and toe region for greater flexibility and stability
• Intuitive stance keeps the foot stable while standing still
• Control though MyModes mobile app with Bluetooth connection
• Adjusts to slopes for full surface ground contact
• 4-axis design is a close approximation of the human foot anatomy
---
Leimkuehler has a new Continuing Education course for Physical Therapists.
This live on site course will familiarize attendees with commonly used post-operative amputation practices, as well as newer evidence-based approaches to patient recovery.
• Wound care and immediate rehabilitation
• Preparation for a prosthesis and emotional well-being
Give us a call if you would like to schedule this course for you therapy department.
---
Paul E. Leimkuehler to be inducted into Cleveland's West Tech High School hall of fame.
Download PDF to read full article